August 31, 2023
ARGO's Power to Improve Processes
As we've explored in this series , augmented reality (AR) has rapidly become a versatile, accessible, and integral technology for a wide range of industries. Consumers' openness to the technology is fueling significant growth in the global AR market, which is projected to grow from $62.75 billion in 2023 to $1,109.71 billion by 2030.
Simply put, AR is extremely useful. According to XR Today and Grand View Research, the wave of interest among leading market players in employing AR in numerous applications is creating new opportunities across multiple industries.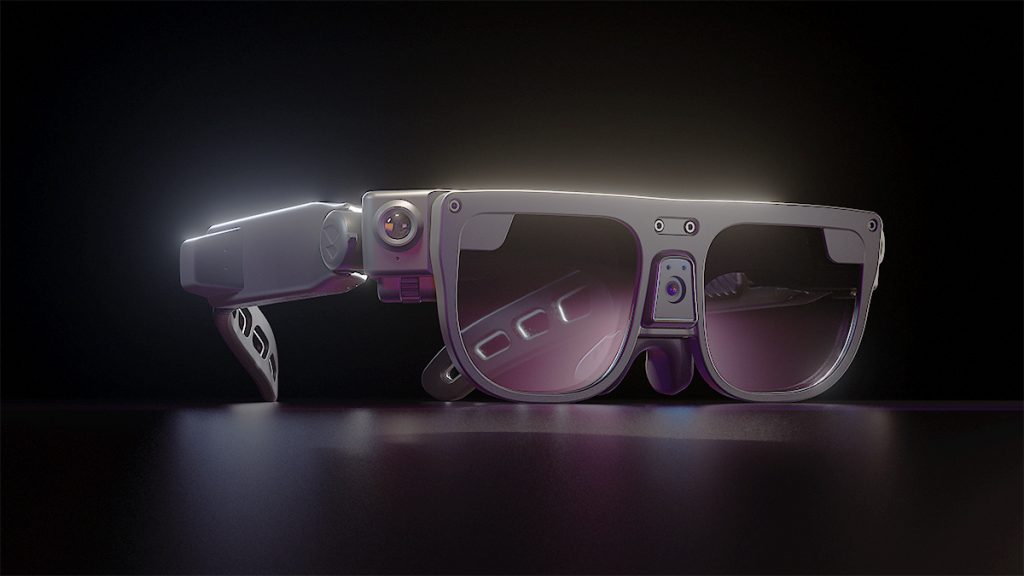 DigiLens ARGO™ smartglasses are ready to meet this growing demand by helping industries bolster their communication and collaboration via the growth of a digitally-enabled workforce. 
ARGO's small footprint and user-friendly design — coupled with its scalability and quality at a cost-effective price point — make it especially powerful for improving processes involving frontline workers from the field to the operating room to the assembly line.
Here are three examples:
First Responders
ARGO provides law enforcement officers with a virtual and collaborative tool for hands-free crime investigation, highlighted by facial and speech recognition, video and audio recording, and remote emergency support.
ARGO's technology can help educate officers on their surroundings to facilitate safe and fast decision-making, as well as improve their suspect identification capabilities via the use of audio, video, and speech recognition solutions that allow them to find and apprehend suspects better than the naked eye.

The remote collaboration capabilities help teams make faster and safer decisions, request backup when needed, and the real-time audio and video streaming and recording are invaluable for collecting evidence and protecting officers.
Healthcare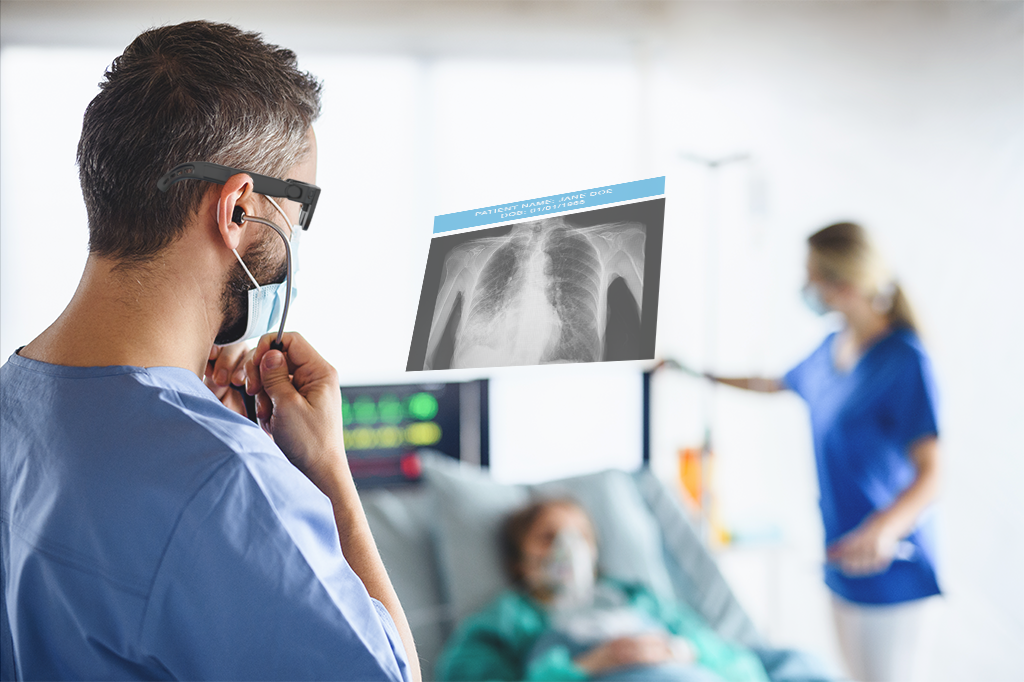 ARGO allows physicians to see patients more quickly and efficiently, providing better patient access to specialists and second opinions — as well as improved physician collaboration and oversight — regardless of geographic location. This improved, immersive physician rounding experience can contribute to reduced inspection times, allow for faster remedies, improve consultation and education opportunities, optimize patient care and operations, and ensure ongoing patient safety.
In addition, ARGO's technology can help automate documentation for inspections/surveys, as well as increase the volume of proctorships and case observations, leading to higher revenue and faster accreditation. It can also reduce travel time for faculty and proctors, resulting in decreased costs and increased productivity.
Industrial and Manufacturing
ARGO can provide significant cost savings for the industrial and manufacturing sectors via optimized workflows, reductions in on-site expert consultations and travel expenses, and reduced documentation times. Its remote repair troubleshooting capabilities can contribute to shorter downtimes during equipment maintenance and repairs, further contributing to the bottom line by preventing lost revenue.
Firms can use ARGO to leverage remote training to decrease onboarding times, as well as pair highly specialized experts with workers and trainees to expedite work and increase productivity. This remote collaboration and team connectivity can result in faster decision-making and improved employee engagement and satisfaction.
ARGO's technology can also help streamline maintenance inspections with automated documentation, maintain regulatory compliance and process quality verification, and seamlessly upload and transfer data using SAP in real time.
It's Clear – AR is the Future of Work
As this series has shown, it's clear that AR is the future of work as workers are becoming more open to the idea of learning new technologies that will help them work smarter, not harder.
Over the next decade, there will be a sharp rise in companies across all industries looking to utilize AR in their day-to-day operations. With that growing demand, hardware and software vendors must step up their game and develop innovative yet easy-to-use tools to drive adoption.
DigiLens is driving this push towards the future of work with ARGO and its flexible platform, which enables companies of all types to create workflows to help not only reduce costs and maximize productivity, but improve their employees' overall quality of work and life.
ARGO improves communication and collaboration by blending the digital and physical worlds via access to real-time data visualizations to create a digitally-enabled workforce. Companies can scale their workforces in real time through remote training, guidance, supervision, and quality assurance.
Our enterprise system was created to empower developers by giving them an all-in-one, industrial-grade platform to meet the needs of their end users. ARGO smartglasses feature best-in-class crystal waveguides with industry-leading minimal eye glow and a small footprint, resulting in a more user-friendly and socially acceptable product. Submit your info to learn more about ARGO and request a demo.
---