XR devices that adapt to the user
It's not just about the experience a device can provide, but also how the user feels while using the device
Style
Glasses are a part of a person's identity so the wearable tech we use must represent our personality.
Comfort
No compromises – smartglasses must fit just right. Period.
Privacy
Information, data and entertainment delivered seamlessly, discretely, and only when the user wants it.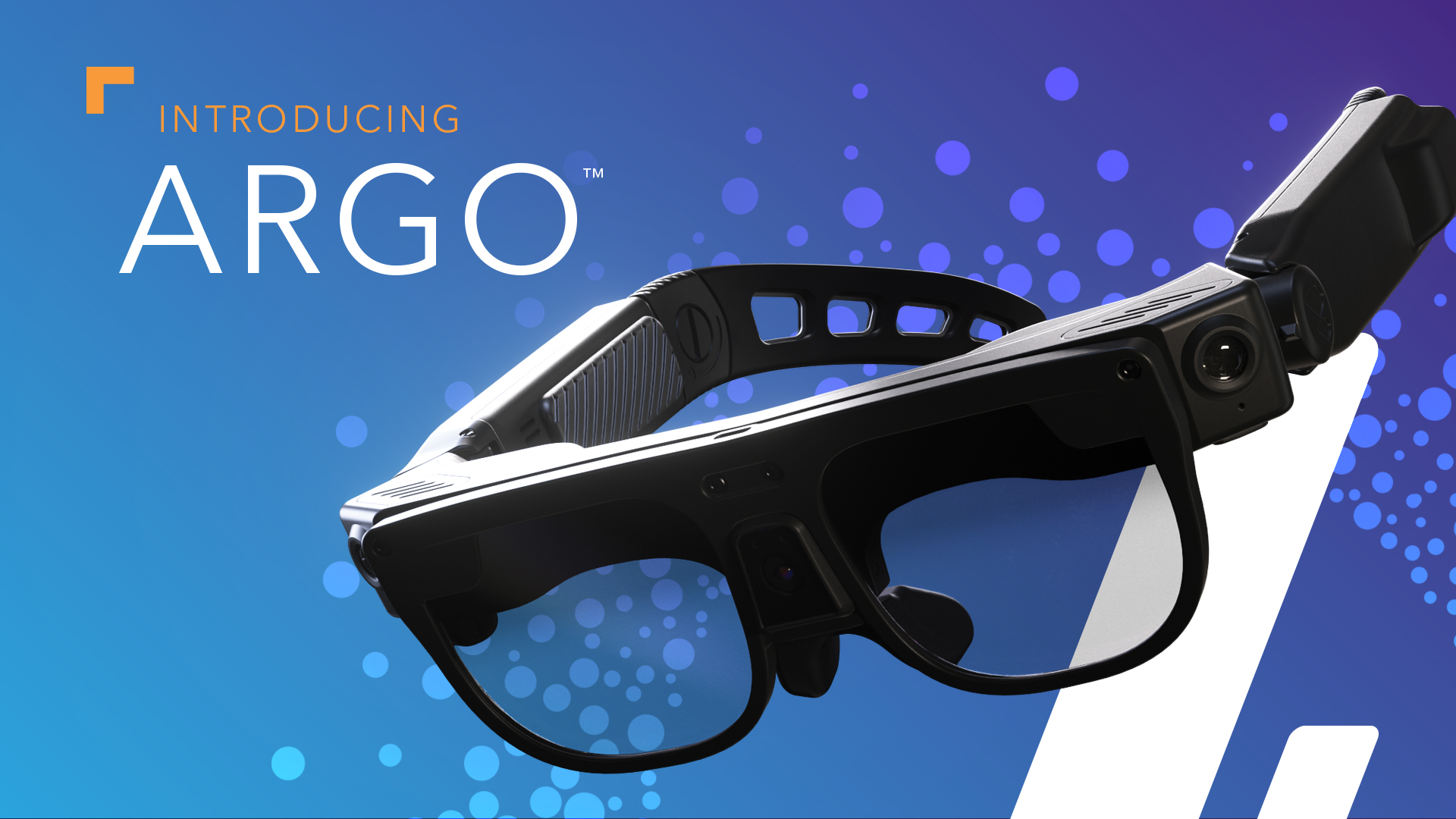 Innovation through iteration
*5G functionality optional | Snapdragon is a product of Qualcomm Technologies, Inc. and/or its subsidiaries.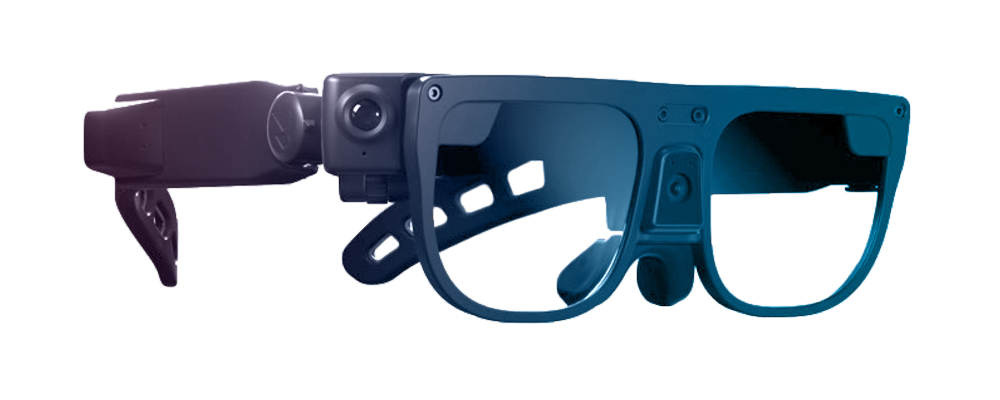 What is eye glow?
Eye glow is a general side effect of diffractive waveguides. It occurs when light is projected away from the user's eye and is visible to the outside world. High eye glow can be distracting to others, reduce visibility to the user's eyes, and is typically a sign of lower waveguide efficiency.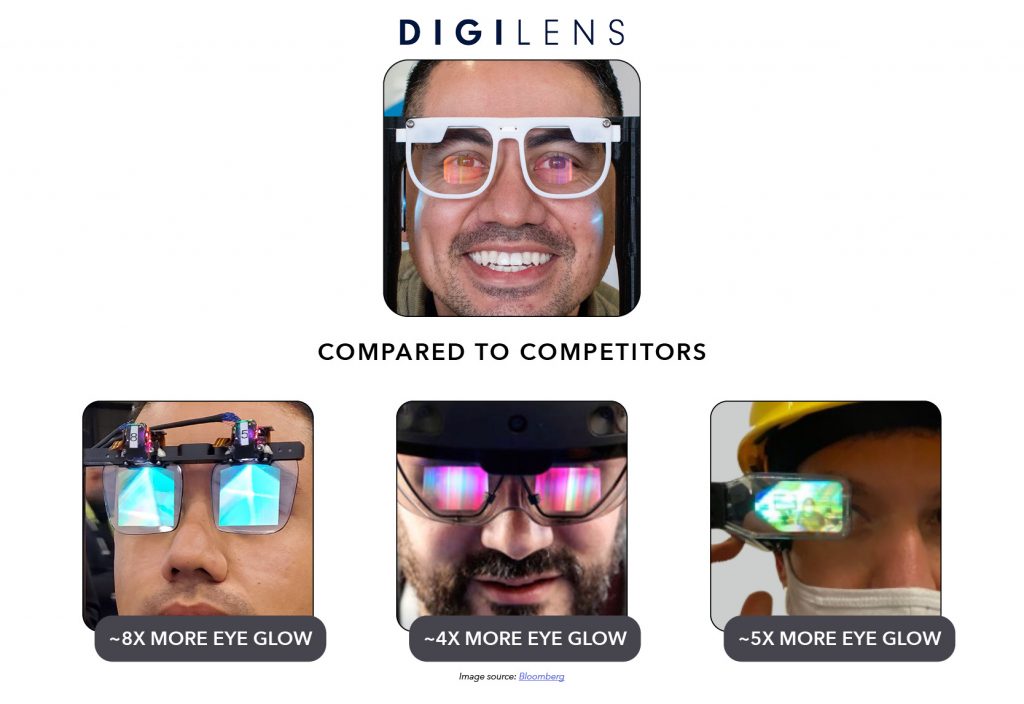 Transmissivity
The biggest difference between a VR headset and true XR/AR glasses is the user's ability to see the real world around them and for other's to see their eyes so that the human connection isn't lost.
Transparency Comparison